Auto Body Repair & Paint
2003 Chevy S-10 Truck Before / After Pictures
Located in Lancaster CA, Critical Car Care Centers serves all your auto body & collision repair needs! Complete Body and Paint Collision Repair and Gel Coating for Semi Trucks, RVs, Buses, Emergency Vehicles, Motor Homes, Trailers, and just about anything that needs our 30ft paint booth.
Hood Replace / Refinish Truck Hood
Fender Blend Left Fender and Ring
We Are Your Auto Body Specialists in Lancaster, CA
Auto Repair ? Body Shop ? Truck / RV Repair
Critical Car Care knows that accidents happen ? we?re here to help with your auto body repair & paint. If you get into a collision, you need someone you can trust to provide you with comprehensive services to restore your vehicle to its original state, or better.
Call us at 661 992-5509 – visit our website to schedule an appointment for a Free Computerized Estimate…
Come see us at 42615 8th Street W. Lancaster, California 93534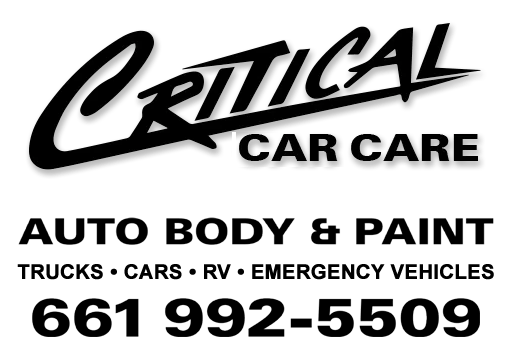 Visit CriticalCarCare.com