Hey, hey, hey. Check this out, it's 37 degrees in the Antelope Valley, which means we're in the winter.
Here's the thing it might be winter today, but summer is coming up quick, so now's the time you want to get your RV repaired. That way, come summertime, you're all geared up and ready to enjoy the outdoors.
Oh, in case we haven't met, I'm David. I own Critical Car Care Auto Body & Paint. We're located in Lancaster, California, right across the street from the DMV.
So give us a call. Drop a message. Or heck, just come by and see us. We'd be happy to help.
661 992 5509
WATCH THE VIDEO

RV Paint & Repair Lancaster, CA
Custom Auto Body & Paint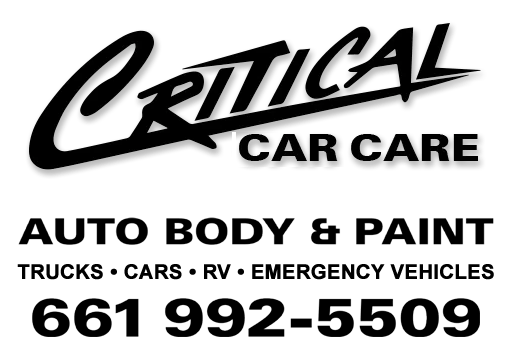 Visit CriticalCarCare.com
We have the RV Parts store for you!
With over 20,000 RV parts and accessories, we have the parts you need for your recreational vehicle. Shop online and save on complete product lines and parts such as Domestic & Suburban furnaces and water heaters, Thetford toilets and porta potties, Carefree awning fabric, and all of the RV towing accessories with replacement lighting and brake controls. Visit RV Parts Store