2020 Chevy Silverado Auto Body & Paint
Replace, Paint Fender & Bumper Repair Damage
BEFORE & AFTER
Depending on your make, model, and the severity of your collision, your cost to replace a front bumper and paint it. When your front bumper is damaged, other parts of your vehicle may sustain damage as well. This can be due to the angle of the collision or as a ripple effect during the impact. So we will check out everything in our free inspection and estimate.
??Replace / Refinish – Frt Bumper
? Replace – Right Wheel Opening Mldg
We Are Your Classic Car Care Specialists in Lancaster, CA
Critical Car Care knows that accidents happen ? we?re here to help with your auto body repair & paint. If you get into a collision, you need someone you can trust to provide you with comprehensive services to restore your vehicle to its original state, or better.
Call us at 661 992-5509 – visit our website to schedule an appointment for a Free Computerized Estimate…
Come see us at 42615 8th Street W. Lancaster, California 93534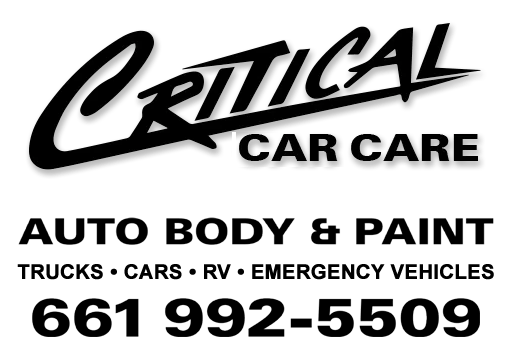 Visit CriticalCarCare.com