While the IoT may be revolutionizing car maintenance, we at Critical Car Care still believe that routine checkups and basic maintenance are the best way to keep your car healthy. If you?re in Lancaster and you need some maintenance done to your car please look at the Auto Body Repair and Services we provide.
---
How the Internet of Things is Improving Car Maintenance
The Internet of Things (IoT) is rapidly changing the automobile industry. Today's cars are using digital mainframes in order to better assess vehicles and let owners know when they are in need of maintenance check-ups. As the technology develops, so too does the capacity for a car to communicate with the owner or technician about what is wrong.
Cars and the IoT
IoT-integrated cars have seen significant developments in recent years. Business Insider states that there will be about 94 million interconnected cars by 2021 due to the growing IoT industry. Automakers are connecting their vehicles to computers and devices in two ways: embedded and tethered. Embedded cars use antennas and chipsets for connectivity, while the tethered ones use hardware that allows drivers to monitor their cars via smartphones. The end goal of IoT cars is to have the vehicles linked to each other and to the road, in order to provide a safer and more efficient traffic network.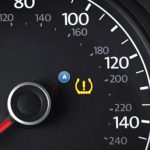 Currently, technology is being developed that will make vehicle repairs and services more convenient. One such project is being created by Tantalum and Openbay, who are developing an ?automotive repair and maintenance platform to wireless carries and automakers?. Vehicles that are wirelessly connected to the platform will automatically be notified if there is a problem and directed to the nearest service station. The platform will allow drivers to book and pay for services, and act as a digital logbook for the vehicle through storing service records.
While this tech is being developed for the future, the IoT can currently be used to scan a vehicle?s body parts that need repairing. There are several apps for this, and below are two examples of them.

---
Automotive Estimate Mobile App

The Automotive Estimate Mobile App is a smartphone app that provides repair estimates for damaged vehicles. It is now being used by tech-savvy car owners, mechanics, and insurance companies. It was designed to give a professional estimate for car repairs, auto bodywork, and other care services. The app computes and provides a detailed cost estimate for the damaged car, and sends them directly to insurance companies. Auto repair shops are using the app to estimate the vehicle repair fees before starting any work.



---
Ding Stinger

The Ding Stinger is a vehicle check-up and repair estimation app rolled into one, as it takes photos and notes of existing car damage. The Ding Stinger also acts as a reference for owners to check their vehicle after it?s been in the garage to see if the repair shop accidentally scratched or dented part of the vehicle. By accurately assessing your vehicle, you won?t need to rely on check-in sheets or notes anymore.



IoT Innovations for cars and safety
In the U.S., IoT technology is being used for monitoring vehicles to improve road safety. Just last December, the Federal Motor Carrier Safety Administration (FMCSA) implemented the ELD final rule, which mandates all fleet operators to digitize their operations in order to keep logging mistakes to a minimum and prevent overdriving. Fleetmatics writes that ELD's IoT devices will be able to reduce paperwork, speed up roadside inspections, and keep central databases accurate and up-to-date. Much of the repair technologies mentioned above, IoT is being used to keep an accurate record on the status of the vehicle, in this case, the journey it takes. Using ELD devices, fleet managers can keep a close eye on their operations and alert drivers if they are about to commit a violation.
IoT is pushing the advantage of interconnectivity to make the lives of people better. Looking to the future, IoT will streamline auto maintenance, making the roads much safer. Visit Critical Car Care today to set up a free consultation.
Image source/image credit: Pixabay. Guest blog post article was specially written for CriticalCarCareInc.com By TechGear_RJ
---